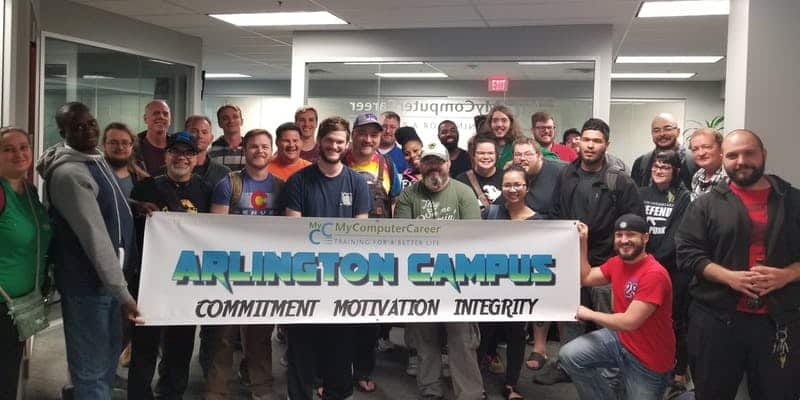 MyComputerCareer Arlington is trying to do it BIG (Like Texans do!) this time with virtually a WEEK-LONG Career Expo!
WHERE:
1701 E. Lamar Blvd, Suite 250, Arlington, TX 76006
WHEN: 
June 11 – June 14* Times vary by date.
June 12th: Career Expo & Talent Showcase 2pm – 4pm
June 13th: Career Expo & Talent Showcase 11am – 2pm
June 14th: Career Expo & Talent Showcase 4 – 6pm
Registration Links: 
Dress Like a Success, Speak Like a Success June 11th
https://www.signupgenius.com/go/30e0545a5ac22a2f94-speak
Career Expo & Talent Showcase June 12 – 14th
https://www.eventbrite.com/e/mycomputercareer-arlington-talent-showcase-career-expo-tickets-46194840010
* All Employer Partners must specify which date you'd like to reserve your FREE Booth for our Showcase/Expo.
About MyComputerCareer.edu
MyComputerCareer provides technical training, certification preparation and job placement support for learners looking to enter the Information Technology industry. MyComputerCareer is a technical school with courses taught online and at its seven campuses in Indiana, Ohio, North Carolina and Texas. Students who complete MyComputerCareer's Information Technology programs may earn valuable I.T. certifications in areas ranging from Operating Systems to Computer Networks and Cyber Security.
Want to see more MyComputerCareer testimonials and reviews? Or are you looking for I.T. certifications like Comptia A+, CompTIA Net+, CompTIA Server+, CompTIA Server+, CCNA, CCENT, Microsoft Certified Professional (MCP), CEH (Certified Ethical Hacker) and others? Come on over and check us out!