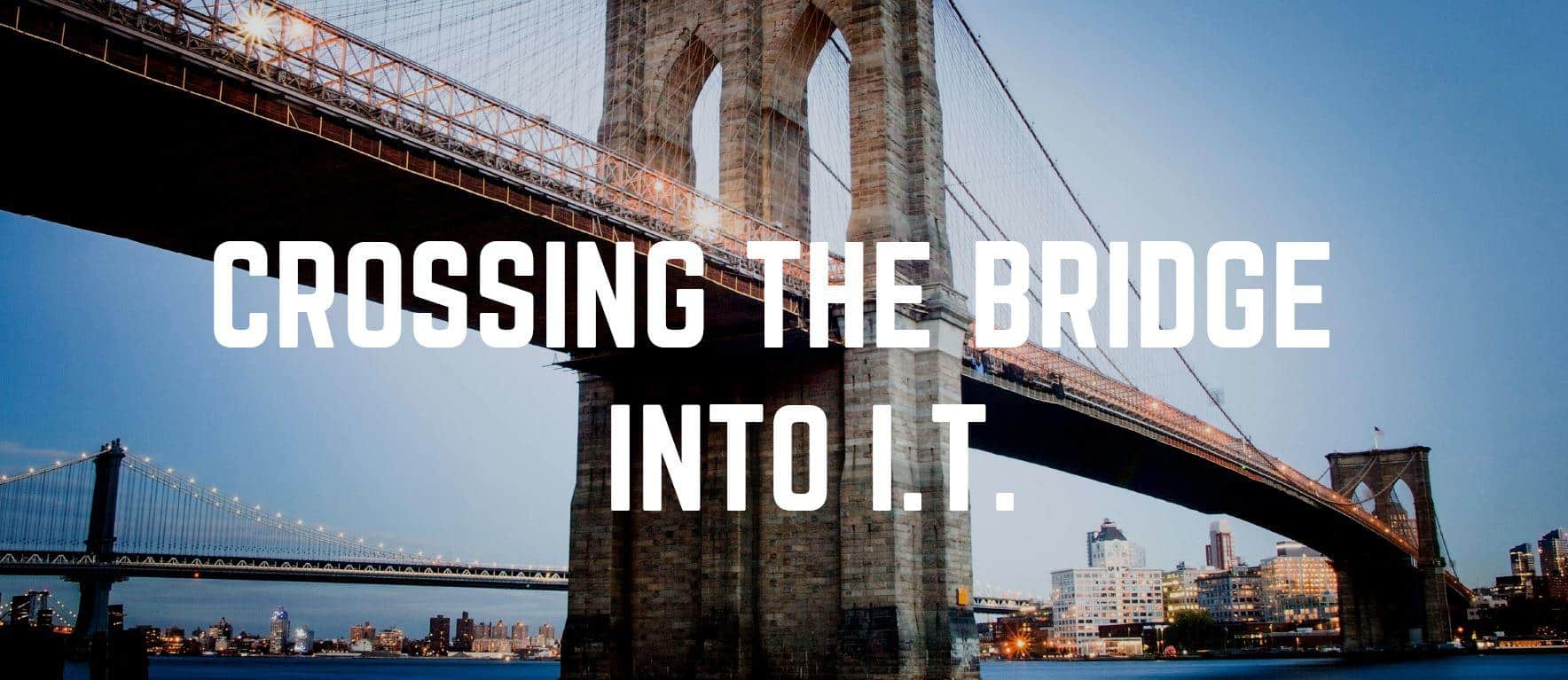 Crossing The Bridge Into I.T.
"Don't burn any bridges" is a sage bit of advice many of us have heard – if not given.  Bottom line, whether business, social or personal, we should always endeavor to exit any situation with integrity and in a manner in which our re-appearance would be welcomed.  As the adage goes, 'you never know if or when you might need to travel across that bridge again'.  Obviously, this is advice Alex Maldonado incorporated as a guiding principle – which paid off in spades at the beginning of this new year!
Several years ago, Alex worked for Lucent (now known as Nokia).  He kept in touch with former colleagues and was encouraged to apply for a role with the company shortly after completing his program with MyComputerCareer in early 2017.  Alex was totally chuffed to share that he had recently acquired the role of Project Manager (IT Sales) with Nokia!  This is a lower six figure ($52.50) salary range position – but we aren't judging!  Alex says that he can envisage "staying put and building a career" with Nokia.
Huge congratulations to Alex as we wish him much success in his new role!
About MyComputerCareer
Launched in 2007, MyComputerCareer provides technical training, certification preparation and job placement support for adult learners looking to enter the Information Technology industry, as well as professionals seeking career advancement.
Based in Holly Springs, North Carolina, MyComputerCareer is an innovative technical school with I.T. certifications taught online and at its seven campuses in Indiana, Ohio, North Carolina and Texas. Students who complete MyComputerCareer's Information Technology program earn highly valuable I.T. Certifications in areas ranging from Operating Systems to Computer Networks and Cyber Security.
GI Bill is a registered trademark of the U.S. Department of Veterans Affairs (VA). More information about education benefits offered by VA is available at the official U.S. government Web site at http://www.benefits.va.gov/gibill.
Check MyComputerCareer Out!
Want to see more MyComputerCareer testimonials and reviews? Or are you looking for I.T. certifications like Comptia A+, CompTIA Net+, CompTIA Server+, CompTIA Server+, CCNA, CCENT, Microsoft Certified Professional (MCP), CEH (Certified Ethical Hacker) and others? Come on over and check us out!